Biogas2PEM-FC consortium has been formed aiming for an equal balance of SME and RTD performers at an European level, selecting RTD performers to best support SME's scientific and technological needs and in order to provide participating SME better opportunities to improve their competitive positions. Specifically, Biogas2PEM-FC is composed of 8 partners representing 4 European countries:
Spain
Greece
United Kingdom
Sweden
All participating partners are also listed next:
---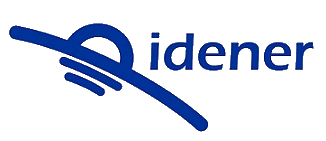 IDENER is an Andalusian SME spin-off rooted in a research group at the Higher Technical Industrial Engineering School of Seville. Consisting of a multidisciplinary R&D core team of 14 PhD-holding engineers, it is specialized in advanced control systems and automation, developing and marketing a broad range of optimal control solutions. IDENER also offers R&D and innovation, engineering and consultancy services geared towards the development of emerging technologies and enhancement of technologically advances systems, from their conception through their implementation as successful, marketable applications.
In this context, IDENER focuses its activities on the four pillars of the sustainable energy arena:
Renewables: improvement of mature technologies and exploring new potential.
Energy storage: Hydrogen vector-based energy accumulation systems.
Energy logistics: Analysis and optimized management of energy networks.
Efficient energy use: Streamlining of energy use
IDENER was qualified as a CAMPUS project in November 2010, the Innovation and Development Agency of Andalusia (IDEA) being the lender. The company, active collaborator with other SME and leading technological and industrial research centres and organizations (FRAUNHOFER and OECD among others), helps to transfer technological know-how from the scientific community to the marketplace, thereby offering a high added value, which is one of IDENER's most distinguishing traits.
---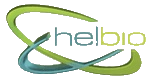 HELBIO develops and markets hydrogen production systems, primarily from renewable sources, either for industrial use or integrated with fuel cells for Combined Heat and Power (CHP) production. The multifuel systems are designed and manufactured for operation with both liquid and gaseous fuels, and Helbio has established a leading position worldwide in hydrogen production from bio-fuels. HELBIO has developed a number of products, including the most technologically advanced fuel processor, GH2. On-going research is targeting the commercialization of new products and processes. HELBIO's technology is based on proprietary and patented reactor – catalyst configurations for reformation processes. The reactor configurations utilize the concept of the Heat-Integrated Wall-Reactor which offers very rapid heat exchange characteristics.
The company produces a steady stream of innovations and technological advancements and has obtained large experience over the previous years:
2010 – Design and construction of a 0.5kW energy generator operating with LPG (processor coupled with fuel cell), for a Greek firm.
2008 – Design and construction of 1kW LPG processor for Italian firm- Design and construction of 0.5kW biogas processor for Greek firm – Design, construction and installation of a 20kW Biogas CHP unit for Municipality of Patras Sewage Plan
2007 – Design, construction and installation of a 0.75 kW bio-ethanol processor at CRES (Centre for Renewable Energy Sources) – Design, construction and installation of a 5 kW bio-ethanol processor at a local distillery north America.
2004 – The advanced fuel processor GH2 for hydrogen and energy production
2003 – Construction and operation of a pilot plant unit
2001 – Major technical, economic and feasibility study for biomass based CHP systems.
---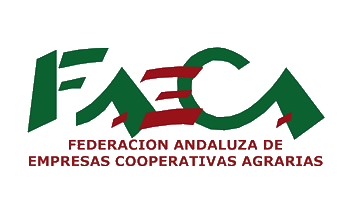 FAECA, the Andalusian Federation of Agrarian Cooperatives, was founded in 1995 as a representative of the Andalusian agrarian cooperativism raised in the middle 80s. Currently, FAECA groups almost all agri-food Andalusian cooperatives (about 750), involving more than 284.000 farmers and livestock armers and representing more than 50% of the regional agrarian production and up to 70% of certain sectors such as the ones corresponding to wine and olive oil production. Moreover, the turnover of all the Andalusian cooperatives integrating FAECA was 4.403.378.781 ? in 2009.
The principal challenge of FAECA is to position the Andalusian agrarian products as close as possible to the consumers. To that end, FAECA has the following essential objectives:
Increase the size of the Andalusian cooperatives Increase the participation of the Andalusian cooperatives in the big alimentary canal groups Make progress in the internalization process of the Andalusian products Bet on the knowledge economy, dedicating more resources to R&D and innovation Invest in trademarks
---
KTH, Kungliga Tekniska Högskolan (Royal Institute of Technology) in Stockholm, Sweden is a technical university with education and research. It provides one-third of Sweden's capacity for engineering studies and technical research at post-secondary level. KTH has about 12 000 students and 3 000 employees and there are about 1 500 active post-graduate students. Applied Electrochemistry is part of the School of Chemical Science and Engineering, KTH. The research at Applied Electrochemistry, involving about 20 persons, is directed towards electrolytic processes and electrochemical power sources within the field of electrochemical engineering. At present the following research projects are running: The molten carbonate fuel cell (MCFC), the polymer electrolyte fuel cell (PEFC), the solid oxide fuel cell (SOFC), lithium-polymer batteries, smart windows, electrodes in the chlorate process. A common theme in different research projects is the development and application of porous electrode theories for battery electrodes and gas diffusion fuel cells electrodes. Experimental studies of electrode kinetics and mass transfer to electrode surfaces are other important and frequent activities in the research programme. At Applied Electrochemistry the work on fuel cells started in 1989 with research on molten carbonate fuel cells. Ever since then performance and modelling of the different components in the fuel cell have been in focus of the research. The group is well equipped with modern instruments for electrochemical experiments. There is a special fuel cell laboratory equipped with laboratory fuel cells of different sizes and with the possibility to be operated under different gas compositions and temperatures.
---

LEITAT is a Technological Centre specialized in production technologies. LEITAT develops R&D activities in the areas of materials sciences, environment, biotechnologies and renewable energies with deep knowledge and experience on the technological transfers to several industrial sectors. LEITAT takes part each year in many projects financed by the regional and national government, participates in projects cofunded by the REA, and develops private R&D projects funded by industrial partners. LEITAT is divided in thirteen areas of knowledge: Biomed, New Production Processes, Fast Moving Consumer Goods, Smarts Systems, Nanomaterials, Nanohealth & Safety, Renewable Energies, Advanced Polymers, Industrial Biotechnology, Environment, Surface Treatments, Analytical Chemistry and Textile Technologies. The result is a multidisciplinary staff capable of efficiently assess the demand of customers and agencies on environment-related issues. Related to energy valorisation from biomass, LEITAT is working in projects aiming to valorised biomass through the use of thermal (combustion) and biological (anaerobic digestion) treatments. Laboratory equipments of LEITAT allows a complete (physic-chemical and energy) analysis of wastes and their products (gases and ashes) after thermal and biological valorisation (ICP-MS, GC, TGA-DSC, BET surface analysis, ovens, etc). Related to biogas generation, LEITAT is participating in projects for the development of anaerobic digestion from agroindustry wastes. LEITAT capacities permits the optimization and design of energy valorisation routes from wastes streams in industries, covering the current R&D demands.
---

POWERCELL, Powercell Sweden AB was formed to commercialize fuel cell technology developed within the Volvo group over the past 15 years. In 2009 Powercell became an independent company. Powercell's long term mission is to develop and commercialize complete environmental friendly fuel cell based electric power generators (PowerPac) for the truck, automotive and marine segments. In the PowerPac the fuel cell stack is one of the main components. In the shorter perspective Powercell has the mission to commercialize or fuel cell stack as a stand-alone product. Customers are fuel cell system integrators focusing on the UPS, material handling and automotive segments. One of the most important markets is the stationary power segment for the telecom industry. The company is commissioning a new stack manufacturing plant including state-of-the-art fuel cell R&D laboratories in Gothenburg. The first commercially available fuel cell stack platform will go into serial production in January 2011. The new manufacturing facility will have a capacity equivalent to producing 1,500 fuel cell stacks of the size needed for this project Several of the Powercell employees has vast experience in participating and coordinating European funding project in the field of fuel cells and fuel cell systems. And from internal fuel cell development at Volvo and other companies in Europe and north America. As company, Powercell is participating in the EU funded project Autostack (HFC-JU Grant Agreement No. 245142), with the aim improvement of collaboration between major stakeholders and establishing a solid business model for an independent European stack integrators and FCGEN, with the aim to develop and demonstrate fuel cell systems for telecom respectively truck APU (HFC-JU Grant Agreement No. 277844). Powercell participate in TowerPower (still under negation) with the aim of demonstrating of industrial application readiness of fuel cell generators for power supply to off-grid stations in telecom application. Powercell also participated and have participated in several Nordic research programs on fuel cell stack and components R&D: NORPEM, Pro Viking and PEMCOAT.
---

INGENOSTRUM, a company dedicated to developing the value chain of renewable energy, specialized in the most abundant resource: the sun and its application in all solar uses, the wind and other renewable energy, like biomass and cogeneration. INGENOSTRUM is a young company composed of a staff with very large experience, more than 40 years/man. The management team comes from three different approaches of the business, from the technical point of view about renewable energies, from electrical companies and from the business development and financial approach.
INGENOSTRUM activity areas are: advisor and consultancy (searching and acquisitions process, valuation of locations and resources: renewable assets valuation for promotion and new projects, complete study of the field, optimization of the energetic resource, determination of the resource available and performance ratio, applying for licenses and permits, network access request, connection point), construction (technical and legal advice, EPC Contract negotiation, technical assistance on site and implementation, construction engineering, evacuation engineering project and networking) and maintenance (operation and maintenance, O&M).
---

MARCHES-BIOGAS is an anaerobic digestion engineering company, with over 25 years' experience in the anaerobic digestion industry, the Marches Biogas team have extensive hands-on experience of a wide range of technologies and a range of backgrounds including plant, process, mechanical and electrical design, building, commissioning, troubleshooting and training, with in-house design and build capabilities.
The work of employees of Marches Biogas, has over the past 25 years consisted of the following: Work on water authority digestion plants throughout the United Kingdom carrying out many contracts from sludge and gas analysis, condition reports, lithium trace tests, CHP installation, plant maintenance, plant upgrades and efficiency surveys and gas holder and pipework installations; Part of a three man team that commissioned the digestion plants at Eign Road and Cog Moors WWTWs; Responsible for the repair of the digestion plant at Swansea Bay after the roof lifted on the primary digester soon after the original commissioning, that contract also included the design and installation of a new gas system, foam traps and rewriting the process control specification ;Responsible for the design and build of research and development facilities and fifteen commercial scale digesters ranging from 35kWe to 1.5m we output. The Marches Biogas team were largely responsible for the design, build and commissioning of the Ludlow Biowaste Digester, the first ABP compliant facility in the United Kingdom to digest food waste alone and the Biogen Greenfinch plant 'Westwood', a 1.5mWe output plant digesting food industry waste and source separated household and municipal food waste. Marches Biogas has extensive experience in the analysis of AD plant process and troubleshooting on operational plants as well as devising innovative and cost effective solutions to technology and plant operation.